UPDATE 9-17-2017
Eliora remained safe in the marina through Hurricane Irma. The weather has been beautiful – sunny and breezy – and sailing lessons and charters resumed last week. The towns of Punta Gorda and Port Charlotte had only minor damage and all hotels, businesses and restaurants are open.

However, there are people less fortunate in many parts of Florida, including the Historic District here. After having sustained extensive damage when Hurricane Charley came through we understand how much time and effort are involved in repairs and putting lives back together. We are praying for everyone to have helpful insurance companies, wonderful contractors and the least possible delays in getting the work done.

Take A Sunset Cruise…Learn to Sail…Captained Charters…Explore the Sea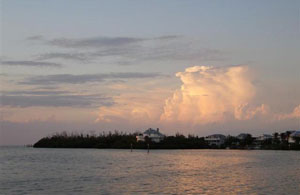 Enjoy a Sunset, half day, full day, weekend or entire week exploring Charlotte Harbor, the Gulf Islands, or even the tropical Florida Keys. All our charters include a Captain, and you are free to do as much or as little of the sailing as you wish.
Take up to 6 people aboard our gorgeous Sailboat.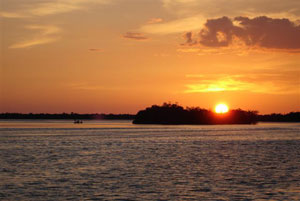 ASA Certified Sailing Lessons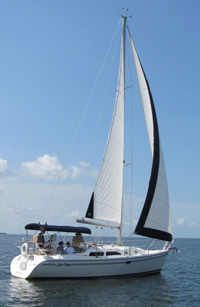 2005 31' Catalina
Classes are 2 to 4 people
We teach sailing on sailboats, no classrooms! You'll get lots of personal attention and helm time, and achieve certification with the American Sailing Association standards.
ASA Sailing Courses
Most courses are taught at least once a month.
Private Lessons are available, either on our Catalina or on your boat.
Lesson Prices
25% discount for 2nd, 3rd or 4th person in your party.
Live the dream!